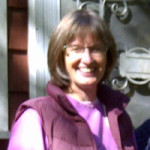 I love stories – reading, writing, listening, watching. I've always had a creative spark (my mind contrives twisted plots for fun) but working in the business world doesn't leave much room for individual artistic flair. So after working in different businesses for 35 years, I've taken a detour onto the creative side.
Farm Yarns is a collection of special moments from my family's lives in the Canadian province of Ontario. Some memories and photos are from the 50's, 60's and 70's – from my childhood growing up on my parents' farm in Essex County and from my husband's summer "vacations" on his great uncle's Bracebridge farm. Also included are experiences in the London area at various riding stables while I attended the University of Western Ontario, then on our own farm in Elgin County. My plan is to add a new yarn every other week with pictures and an occasional video thrown in.
I dedicate Farm Yarns to my parents. They farmed successfully for decades by working hard, pinching pennies, and using good old common sense. Not only did they provide my sister and I with a loving, supportive home, they welcomed our friends as part of the family. My mother bubbled with fun, enthusiasm, and encouragement. My unflappable dad worked with a smile, quietly solving issues, always planning ahead. They loved their farm, their vocation and they instilled the love of the earth and nature in me.
My parents' farm was in Essex County, the most southern section of Canada. It had acres of corn, wheat, oats, barley, soybeans, hay and pasture plus barns full of sows and piglets, an occasional beef calf or two, a hundred laying hens, families of Muscovy ducks, our ponies, a remarkably intelligent terrier, and the ever present herd of barn cats. My sister and I were the farm hands when we grew big enough. I've driven my share of tractors, pitched countless loads of manure, hoed never-ending rows of soybeans, helped plant, weed, pick and preserve garden produce, helped fill and empty corn cribs, picked apples and cherries, stacked bales in the haymow on the hottest days of the summer. Yet we were lucky enough to play with piglets, ride ponies, cuddle kittens, and run with our dog. My husband will share unique stories from summers spent on his great uncle's farm in Muskoka near the picturesque town of Bracebridge. The 300-acre farm struggled to survive bordered by the northern Ontario wilderness. To cut expenses they used a team of horses, hand milked the dairy herd, and grazed livestock on hundreds of acres of rocky, treed land.
By working full time jobs in the city, my husband and I were able to purchase a 50-acre farm in beautiful Elgin County. We raised our two sons on the farm while juggling family, work, babysitters, and sports with a variety of farm activities. Our endeavours included producing alfalfa hay, oats, and organic spelt and soybeans. We also raised Nubian goats for meat and milk, used the milk to raise veal calves, sold eggs from our laying hens, raised chickens, ducks and geese for meat, and tended our vegetable garden. And of course we had barn cats and dogs to play with. I love the country life and would like to share special times from the past and present. My parents instilled the importance of enjoying the little things and I want to pay it forward. I encourage you to slow down at least once a day, use your hearing, sight, touch, smell, taste to enjoy the small daily miracles of nature. I hope that the small moments I share with you will delight and encourage you to search for your own. If one of my yarns brings a special memory back to you or if you have a story that you wish to share, please send us a note or photograph. We would love to hear from you.